Remedial Massage, Bowen Therapy, CranioSacral Therapy & Reflexology,
and  Asian Cupping
Featuring the NEW Sunshine Coast Clinics in Queensland
Mooloolaba & Marcoola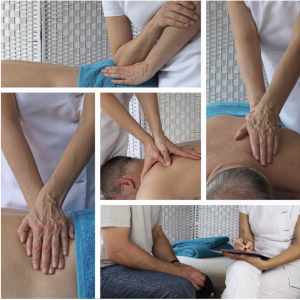 Celia Fuller, has successfully operated a highly successful inter-state massage therapy business for over 20 years. She offers her clientele a calm and relaxing clinic dedicated to your comfort. It has been her life purpose to give a high standard of care to all who pass through the doors. With her new move to the Sunshine Coast she has  decided to once again offer massage along with her Wholistic Lifestyle Clairvoyant Counselling and Energetic Healing therapies to better serve her community
The range of therapies on offer makes your massage therapy appointment become a multi-therapy session through the combination of  remedial massage with asian cupping techniques, physiotherapy styled stretches and exercises and natural therapy suggestions if required. Not every session will incur a multi-therapy approach, no stone will be left unturned to get the most out of the massage therapy session you book.
Bowen Therapy has also been a vital treatment for a diverse range of bodily complaints. In execution it's very different from massage yet extremely powerful in effect. Celia Fuller  has helped, healed and aided thousands of people to bring their bodies back to full recovery.
If you are seeking a firm or strong massage then Celia is the perfect therapist to see.
Enjoy the calm sounds of gentle relaxation music while being treated with utmost care and professionalism. 
Marcoola – Holistic Health and Massage Clinic  – David Low Way ( HICAPS)
Mooloolaba – Home Clinic – Town Centre
Ph for Appointments with Celia Mob: 0419 551 521
Massage & Bowen Therapy  $90 1hr        $55 1/2hr
Clairvoyant Counselling  And  Blueprint Healing
$120 hr plus  $40 every 1/2hr thereafter